Kauai Trip | North Coast | North West | Kapa'a | Luau | Waterfalls | South
---
These are pictures of our trip to Kauai, February of 2018.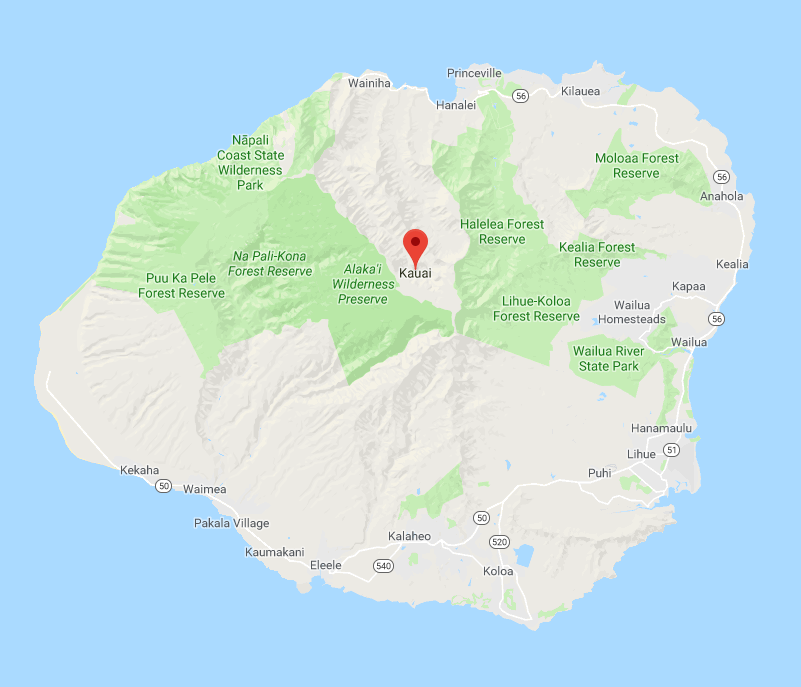 The map illustrates some of the highlights of the trip to Kauai: the Pihea Vista, the sunrises every morning, the waterfalls, the beaches, the walks, the bike ride, the pastry breakfasts from the bakery down the road, the sunset at Poipu, the spouting horn, the bird calls in the morning, the chickens, the amazing mountains, the greenery, the luau. Doubtless there is much we didn't see; we'll just have to remedy that with another trip!
The flight left from Oakland and landed in Honolulu; a connecting flight took us to Lihue. We picked up our Toyota Camry after a bit of bother and set off to find Kapa'a Sands after dark. After stopping for directions we found our digs. There weren't any parking places left at Kapa'a Sands, so we found the Shrimp Station and had dinner and contacted the manager. She said it was OK to park across the street. Coming back we found a space had freed up: off to bed!
Kapa'a Sands

| | | |
| --- | --- | --- |
| Early Sunrise | Dawn Worshipers | Sunrise |
| Sunrise | Sunrise | About To Show |
| Sun Peeking Out | Light On The Water | Our Digs |
| Unit 19 | Our Hangout | View From No.19 |
| Joanna Planning | Kapa'a Sands Front Units | Our Beach |
| A flower in the garden | Whispy Pink | Kapa'a Sands Walkway |
| Garden between units | Shinto Shrine | Shinto Marker |
Honolulu Airport

| | | |
| --- | --- | --- |
| Honolulu Pagoda | Compressed Map | |